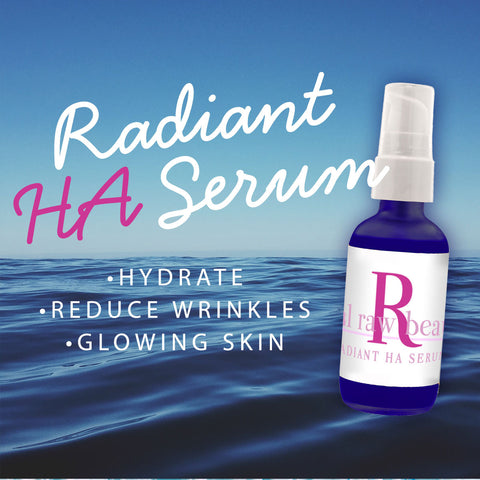 Our Hyaluronic Acid Serum-HA Serum- is one of our newest products and one of our top sellers! But it just got Better. It now includes Vitamin C.
So now you have an amazing product that reduces the appearance of fine lines, promotes younger looking radiant skin and creates a healthy skin moisture barrier. The hyaluronic acid helps to retain moisture from the uppermost layer of the skin down to the dermis,, There protective barrier on the skin locks in moisture which gives the skin a plumper, youthful appearance.
Adding the Vitamin C just took it to another level. Here is what the Vitamin C will do:
Help reduce the appearance of brown spots
Boost collagen production for firmer skin
Reduce inflammation
Fight free radicals, helping to slow down the aging process of the skin
Clearer, smoother looking skin
This product is the icing on the cake for skin care. Take your skin to the next level, click on the link below and revitalize and retexturize your skin staring today!
http://www.realrawbeauty.com/collections/face/products/radiant-ha-serum